You are welcome to Casinhas.Tiago —
one place you will never forget!
Located 3 km from the town of Caminha, just 1.5 km from the Moledo beach and 4 km from Spain border line.
Guests can enjoy the outdoor swimming pool with panoramic views of the sea and the surrounding areas for play and recreation, and the area equipped for barbecue.
All of the houses are fitted with a kitchen, private wc, TV, air conditioning and free Wi-Fi.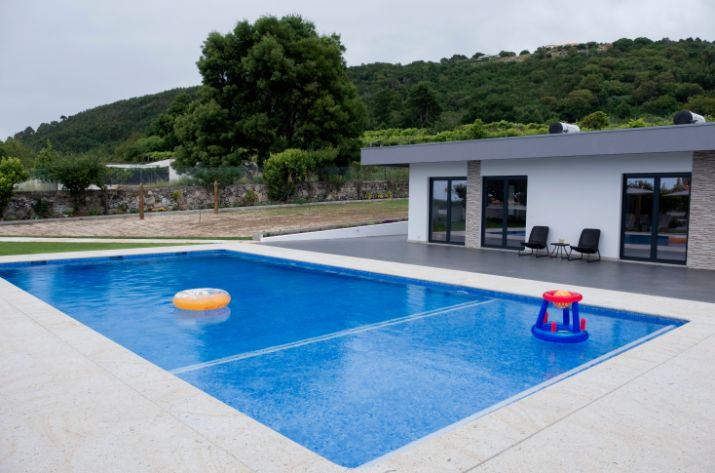 SWIMMING POOL
Excellent the swimming pool to spend a nice afternoon while having fun with your friends and familiars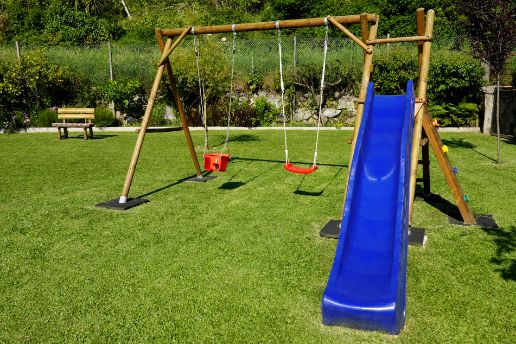 ENTERTAINMENT
Some entertainments for the little ones are busy having fun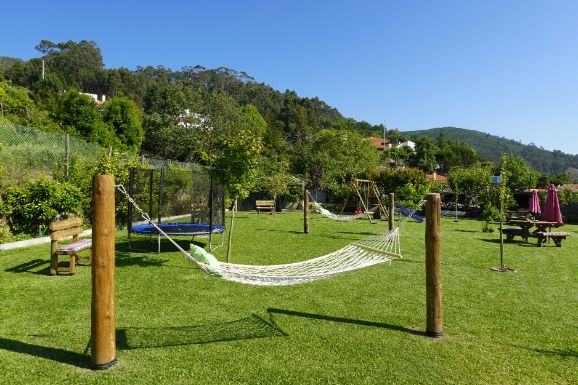 RELAX
Suspended beds (Spain hamacas) for a moment of relaxation, while listening to the sound of the nature.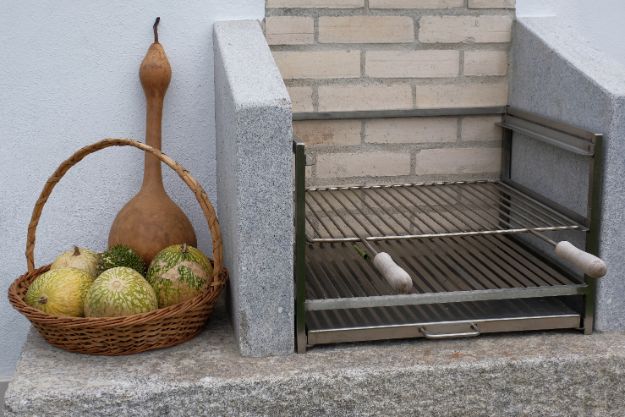 BARBECUE
Equipped with multiple grills where you can enjoy some good grilled food outdoor.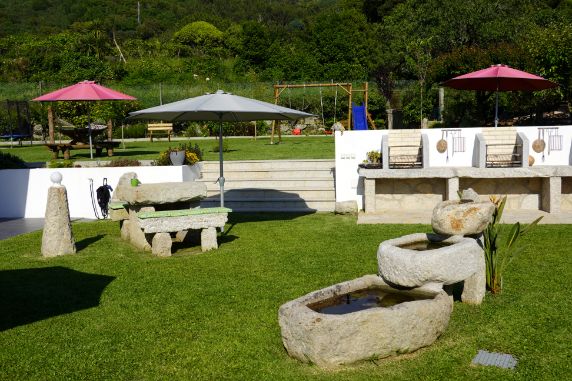 OUTDOOR TABLES
A place where you can enjoy the tasty grilled food or sitting down to share a good conversation.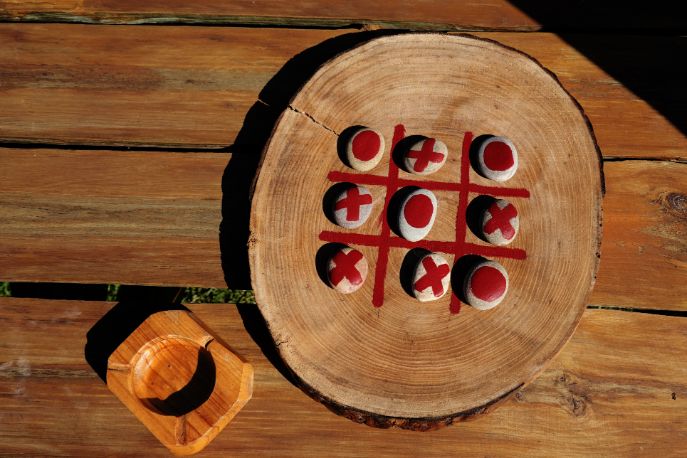 GAMES
Enjoy with some games to make your time with your family more enjoyable.
VIEW OF THE SEA
To enjoy the wonderful views of the sea and enjoy the sun set.
We rent the space for parties, birthdays and other events.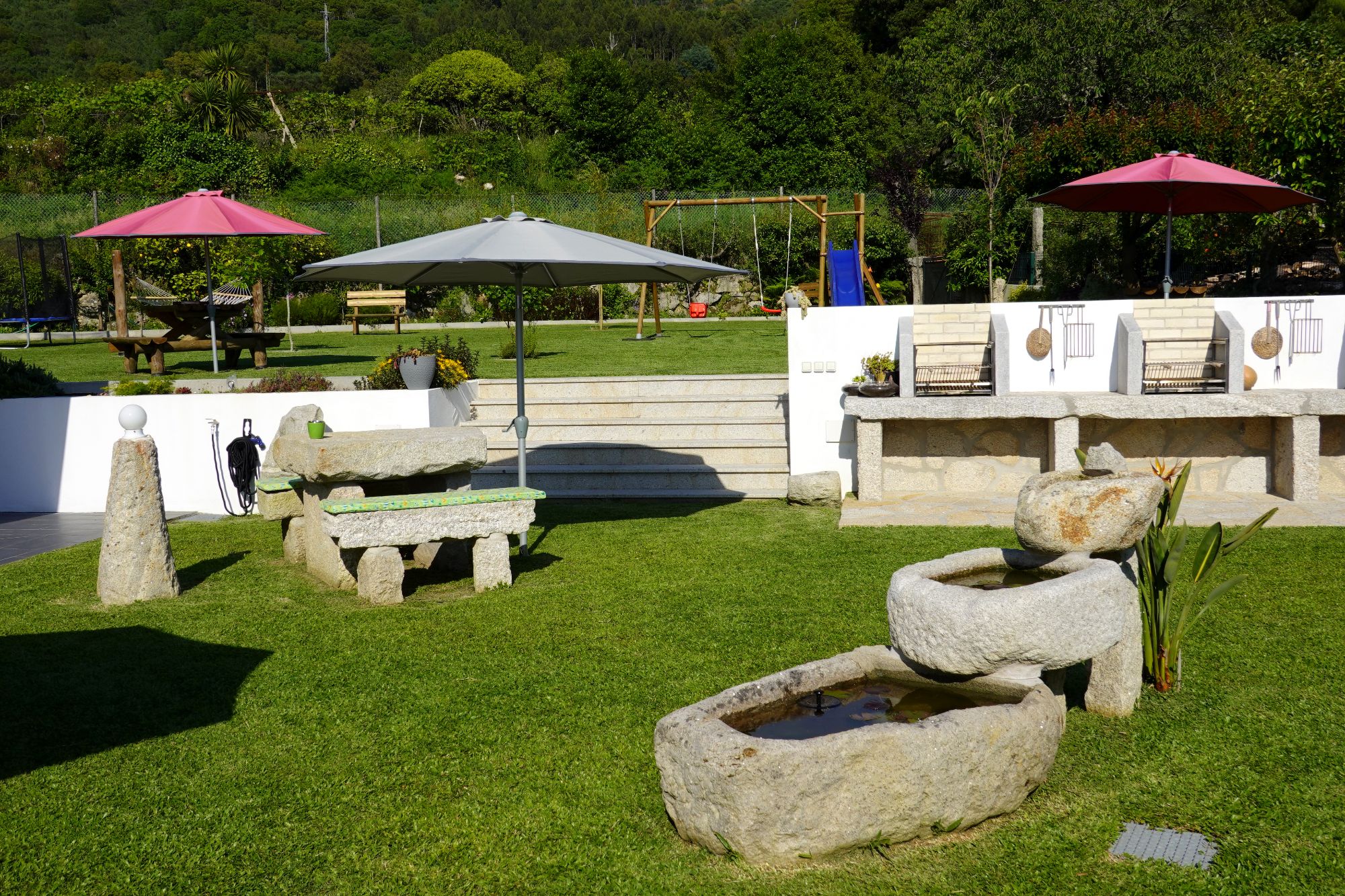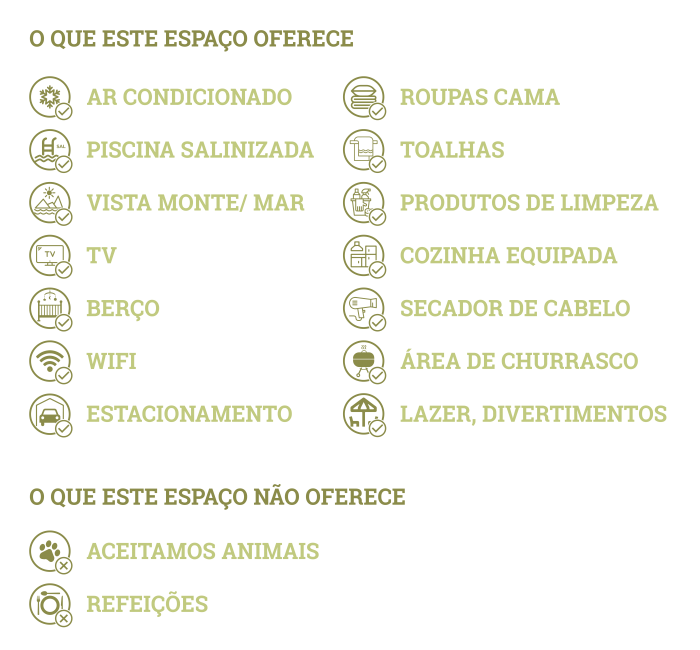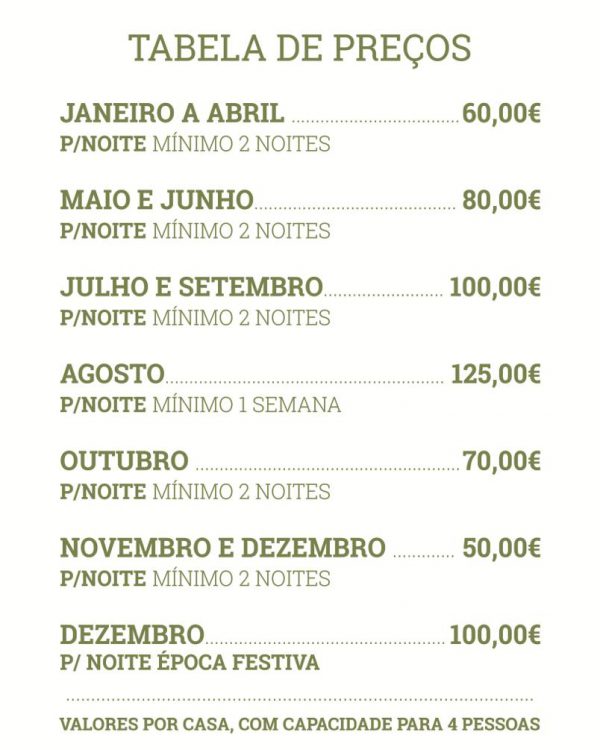 01.
Caminha
Caminha is a beautiful village in the north of Portugal, seat of the municipality, located right at the mouth of the River Minho, in a place blessed by nature, bordering Spain. A daily ferry-boat links the two banks of the river.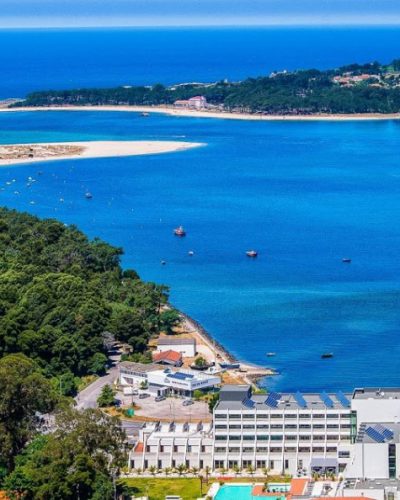 02.
Moledo
Very famous seaside resort since the beginning of the century. In the 20th century, Praia de Moledo is frequented by families of politicians and columnists who look for it year after year, without being seduced by other, warmer beaches, to the south.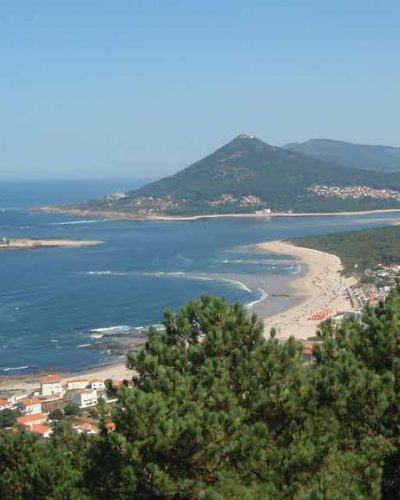 03.
Vila Praia de Âncora
The sandy beach of Vila Praia de Âncora extends from the fishing port to the mouth of the River Âncora, a beautiful natural space, great for hiking. The huge beach is bathed by strong Atlantic waves and has good conditions for surfing.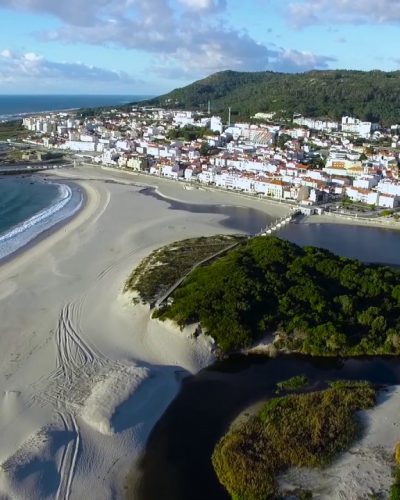 04.
Vilar de Mouros
Surrounded by an area classified as Natura 2000 Network, the fluvial Praia das Azenhas is located in the heart of the Coura River, in a place of great beauty and freshness, to which the Azenhas that give it its name add a picturesque note.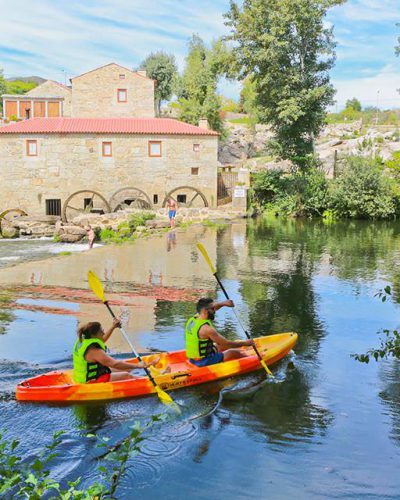 Soberbo
Casa espaçosa e funcional, com bastante claridade, com uma agradável piscina. A proprietária simpática e muito atenciosa, disponível para aceder aos nossos pedidos. Um local excelente.
João Pedro

Vou voltar de certeza…
A casa é excelente muito comoda muito bonita a paisagem é linda vale a pena a viagem e o dinheiro… Vou voltar de certeza…
Luísa

Paz natural!
Uma ótima vista. Uma paz natural, não há movimento, sente-se a natureza. A localização é ótima, estamos perto de tudo. A casa tem todas as condições, não falta nada para passar uns dias sem preocupações.
Pedro

Excelente
Casinhas super acolhedoras e super organizadas e limpas.
Zona calma e tranquila. Sem dúvida que recomendo e vou voltar. Qualidade/preço excelente
Ana Maria